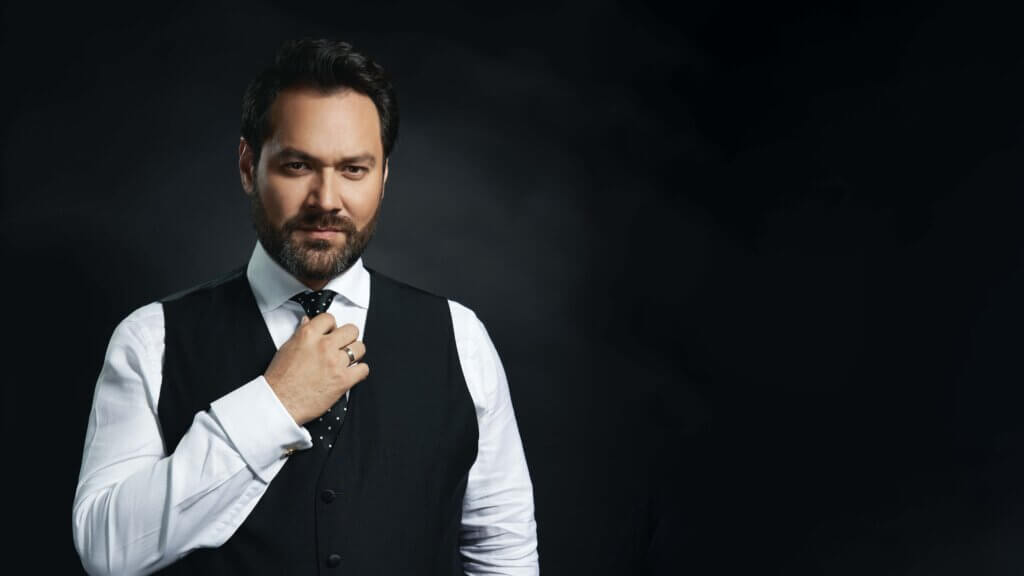 Ildar Abdrazakov: Live stream concert on Okko TV on May 10, 2020
03 Jun 2020


At 7 p.m. on May 10, 2020 the live stream concert of Ildar Abdrazakov and Igor Butman Quintet who perform together for the first time will be available online on Okko multimedia service. The "Dedication Concert" marks the 75th Anniversary of Victory Day in the Great Patriotic War. ‬
‪The program includes famous Russian songs of World War II: "On the Nameless Height", "Dark Night", "Katyusha", "The Three Tankmen", "Son of the Distant Homeland". At the end of the concert there will be performed the "Victory Day" song, which is especially dear to people's hearts.‬
"That music is full of endless faith, strength and hope for peace. I am convinced that we will make everything to preserve the memory of those who took part in the war, who were at the forefront, who worked for the good of the motherland in the name of Victory, who waited a lot to achieve this day. Together with you we will sing songs that have become a unifying force for several generations!" — says Ildar Abdrazakov.